Our goal at the Critical Process System Group is to be the definitive leader in the industries we serve. We realize our goals through innovative growth and continuous improvement of our products. Our companies are distinguished as among the most enterprising and responsive companies in the industries to which they provide service. We are looking for people with passion for the work they do, who gain a sense of pride from solving problems and technical challenges, are detail oriented but can still see the big picture and who enjoy working in a team environment.
Critical Process System Group offers competitive compensation and a complete benefits package that includes medical (individual and family premiums shared between employer and employee), dental and vision coverage, HSA, Day Care reimbursement, matching 401(k), life insurance, disability, holiday and paid time off.
If you are looking for a future with a company known for its inventiveness and passion for progress, look no further...... your career is right here!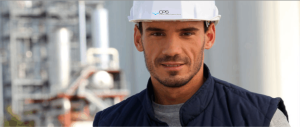 This application must be downloaded - The completed form can be sent using one of the following methods:
Attach completed application / resume and send by email to: HR@cpsgrp.com
Send completed application / resume by mail to:
Critical Process Systems Group
480 Hercules Drive
Colchester, Vermont 05446
Attention: HR Manager