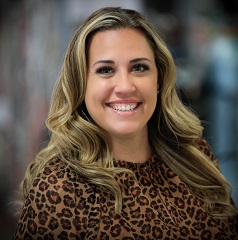 Nicole Blaschka
Director of Human Resources
Critical Process Systems Group

Nicole manages all Human Resources functions for the Critical Process Systems Group family of companies, including recruitment and retention; compensation; benefit strategy, management and plan design; employee relations; policies, process and procedures; retirement plans; legal compliance; worker's compensation and HR regulations; and ensuring compliance with unions. She previously served as Sr Human Resources Business Partner for CPS Group subsidiaries Diversified Fluid Solutions, Nuance Systems, and Airgard.
Prior to joining the company in 2017, Nicole worked as Human Resources Manager and Director for various companies including GUERDON Modular Buildings, MobileMONEY and Realty ONE Group. Prior to that, she worked in Human Resources and payroll departments with Pathway Capital Management and Broadcom Corporation.
Nicole holds a Bachelor's Degree in Accounting from Ashford University and holds a Facilitator Certification from DDI. In her spare time, Nicole enjoys spending time with her large family where she and her husband have 10 children and are very involved with their extended family as well. Her home is based in Boise, Idaho and enjoys partnering with activities that supports the Treasure Valley community and its people.