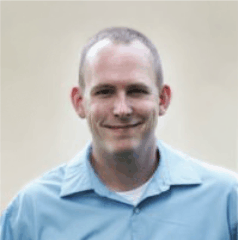 Jake Conner
Corporate VP - Supply Chain
Critical Process Systems Group
Director of Operations, Fab-Tech Inc.

Jake is the Corporate Vice-President of Supply Chain at Critical Process Systems Group, where he manages the supply chain strategy and execution across the Group. Jake joined Fab-Tech Inc. in 2007 in a Purchasing staff role before being promoted to Purchasing Manager and also serving as Director of Operations at Fab-Tech. Jake was promoted to his current Corporate Vice President role in 2016.

Prior to joining the group, Jake worked in large scale retail distribution for many years where he held various positions in Purchasing and Inventory Management. He played a pivotal role in establishing a distribution center for Rural Cellular Corporation (now part of Verizon Wireless and AT&T) which was responsible for the distribution of products to hundreds of retail locations across the country. When Jake left the retail distribution sector, he was able to bring his broad supply chain experiences to Fab-Tech, Inc. and ultimately the Group.

With Jake's extensive experience in implementing and utilizing Lean processes and principles, he continues to focus on maximizing supply chain synergies throughout the Critical Process Systems Group, ensuring efficient supply chain practices are utilized to guarantee maximum customer value.