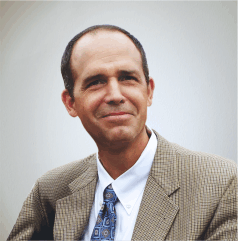 Adam Tarr
Chief Product Development Officer
Critical Process Systems Group

Adam is is the Chief Product Development Officer at Critical Process Systems Group and a globally recognized pioneer in complex utility delivery systems productivity innovations. With his 30+ years of experience in all phases of construction management, extensive education, and training in process mechanical modular utility systems, he leads the international business development initiative for the Critical Process Systems Group's modularization program with a focus on solutions for semiconductor, solar, and Life Science industries.
In 2000 Adam founded NEHP, an industry leader in smart modular product solutions. Prior to NEHP, Adam worked as a Project Manager/Superintendent for Harder Mechanical, a nationally recognized contractor, and was Senior Project Manager for FLUOR Corp, one of the world's largest engineering, procurement, construction (EPC), maintenance, and project management companies.
Adam currently holds several patents in multiple utility design installations solution for semiconductor tool hook up process and is journal published in co-authored Utility Modularity in Semiconductor Tool Installations. He also completed a variety of advanced industry classes through United Association, Michigan State University, and Portland State University. As both a visionary and pragmatic leader, Adam continues to participate in state-of-the-art training in all high purity plastic / SS welding systems, is a member of ISPE, (Life Sciences), AWS (American Welding society), MCA and a Union Board member for piping industry.